Advanced Brain Support*
Enhance your focus and cognitive speed*
Supports Memory & Concentration*
Advanced Formulation for Bone Growth and Health*
Contains All Essential Nutrients for Proficient Bone Support*
Enhance your focus and cognitive speed
Prime Brain consists of essential ingredients for brain health from children to adults.
It includes Phosphatidyl Serine, Alpha GPC, Ginkgo Leaf extract to support memory and concentration as well as Vitamin B, D and Magnesium for overall wellness.*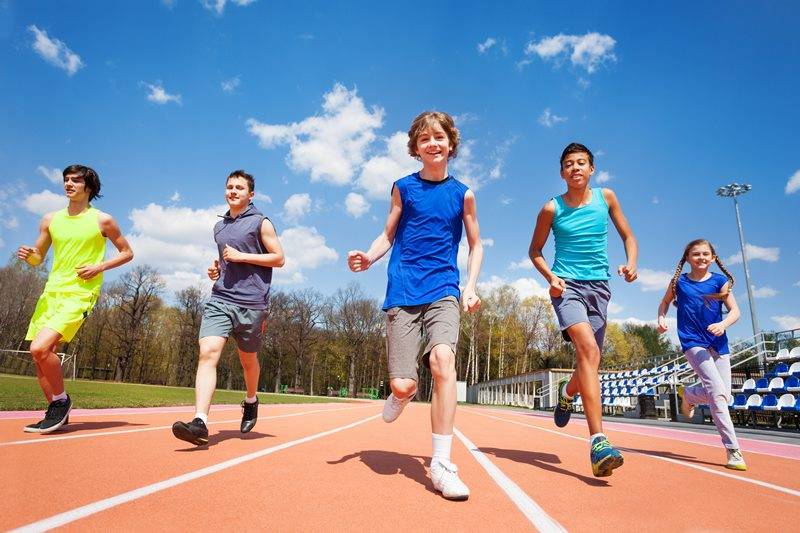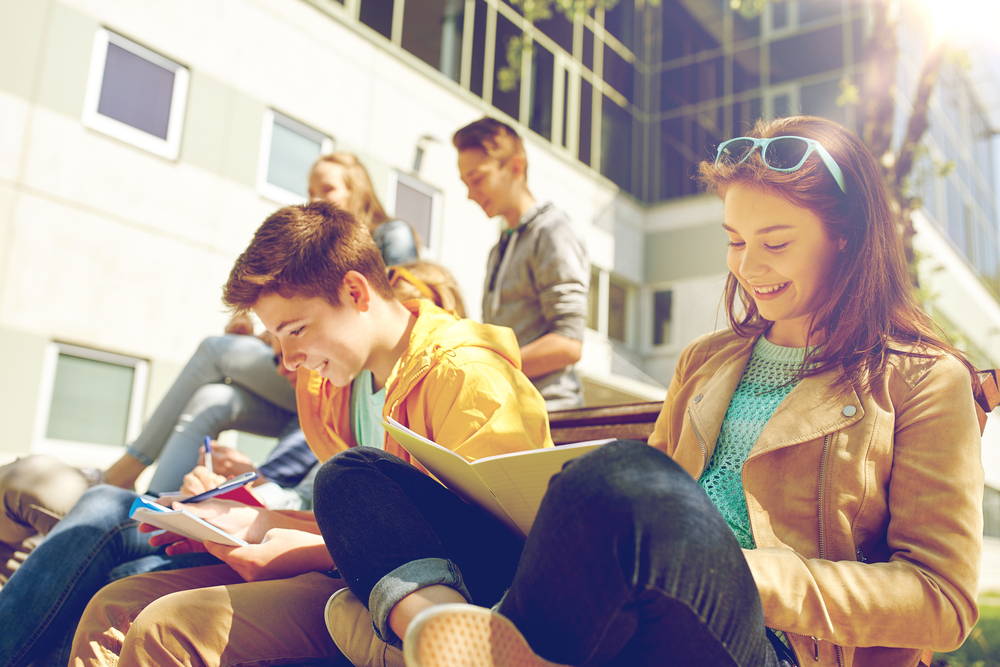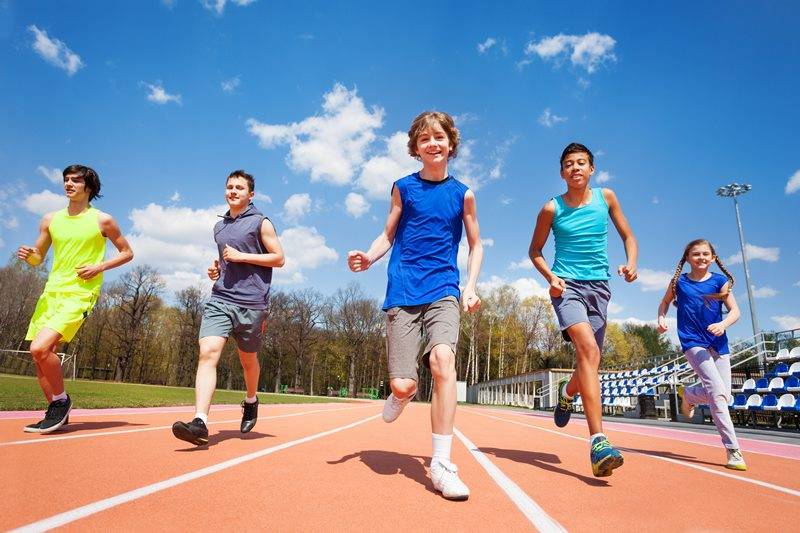 Prime Height is a comprehensive bone health product with calcium, magnesium, and vitamin K. It also provides the amino acids L-Arginine and L-Ornithine for healthy and balanced bone development.*
Maximize your potential with Prime Brain
Prime Brain contains all of essential ingredients proven to support your Brain health.
Meet our own scientific designed Prime Triple Complex.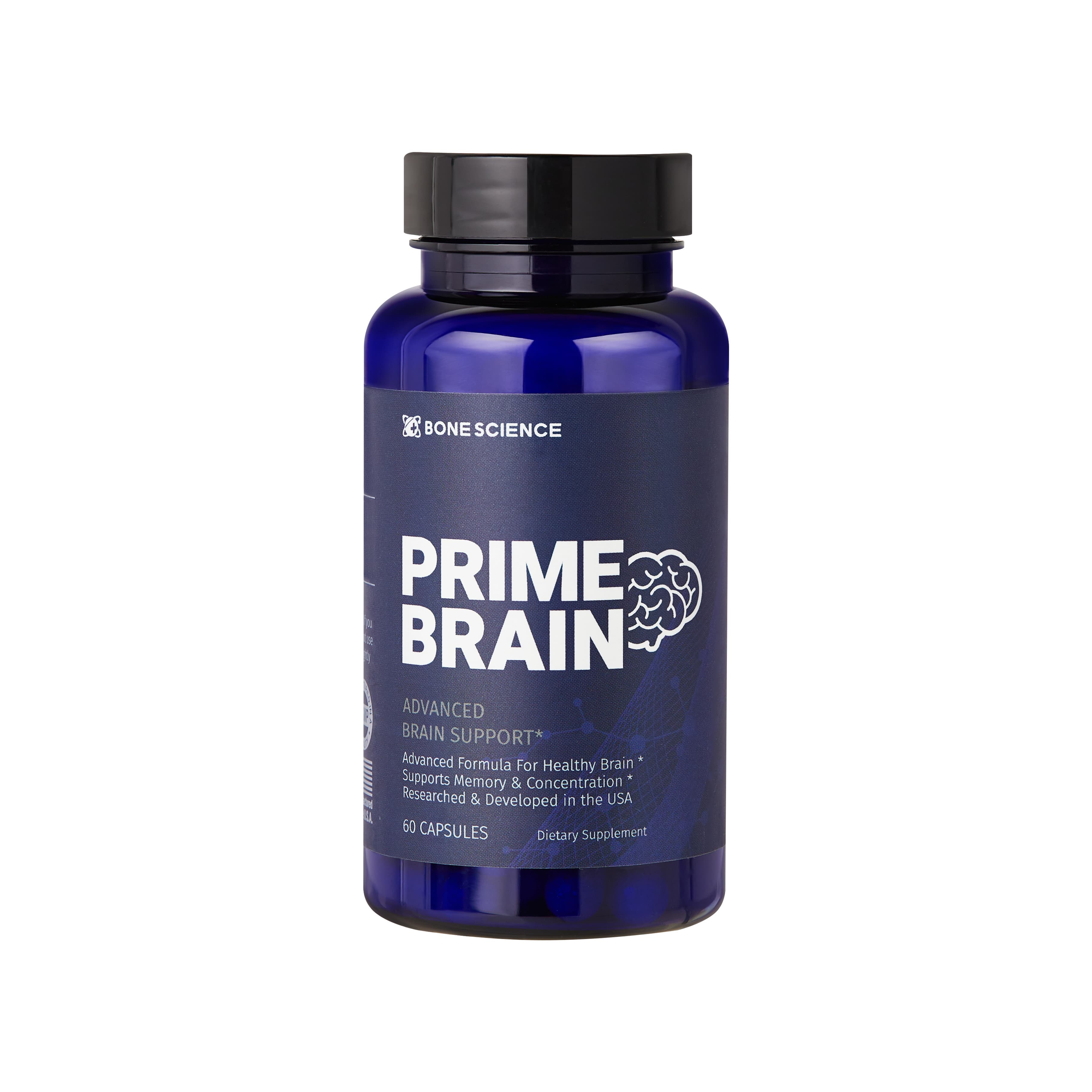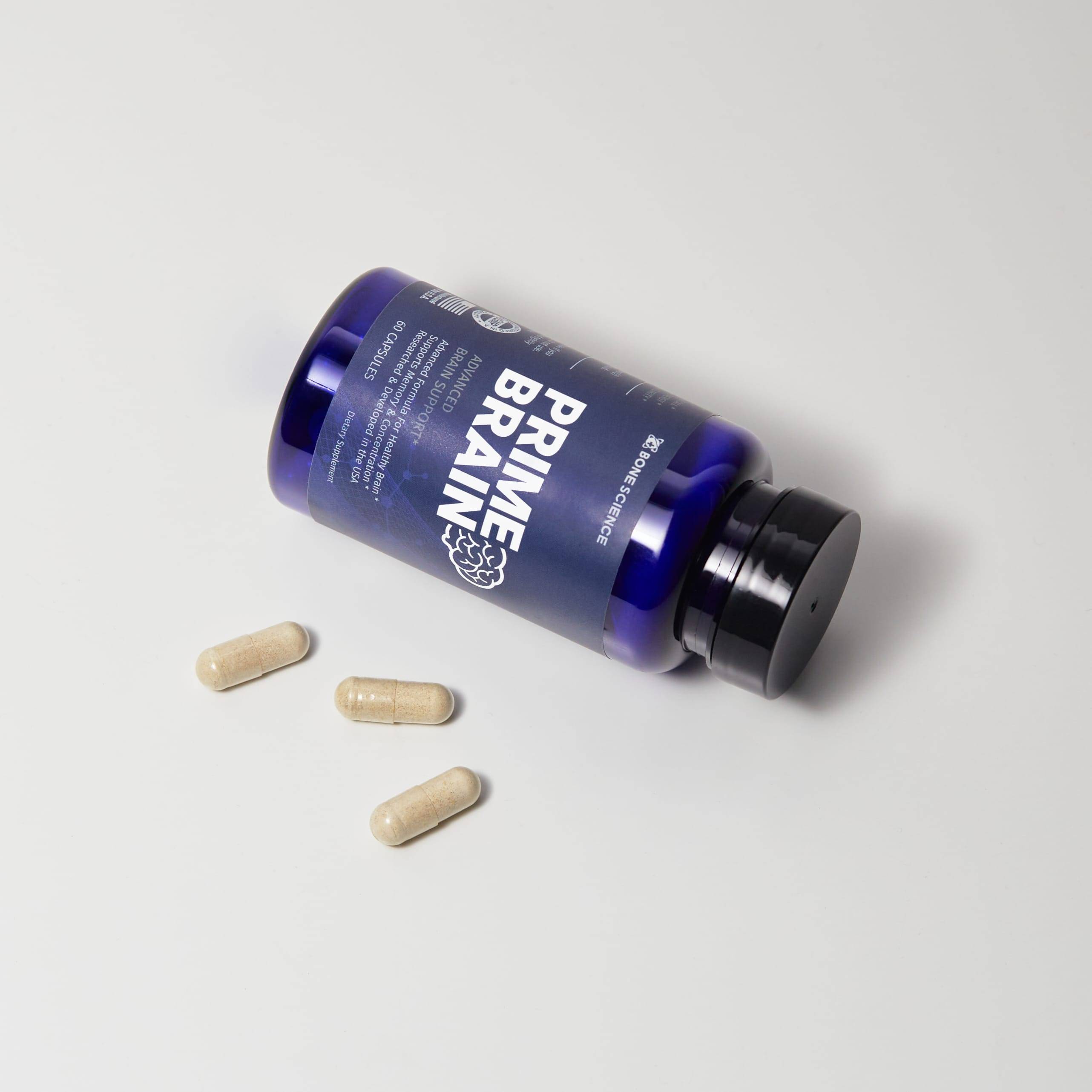 Prime Brain is a dietary supplement that helps helps support memory, focus, mental speed and cognitive functions.* With our own distinctively developed Prime Triplex Complex, Prime Brain provides ideal way for children and adults to enhance their brain focus and cognitive speed.*
- Brain supplement for memory and focus: Our brain health supplement is a fast and easy way to enhance performance using our unique Prime Triple Complex formula with a variety of nutrition for brain health.*
- Stress & mood support: It is designed to increase your mental performance, promote positive mood, feel your mind re-energize and help you stay alert and focused on your everyday tasks.*
- Quality proven: We use the best ingredients in our supplement formulated in American cGMP facilities and 3rd party tested for potency we always have your needs in mind.*
10 Prime Height Benefits:


• Promotes Bone Growth & Density*
• Optimizes Peak Bone Mass Naturally*
• Boosts Energy & Vitality*
• 1,250 mg calcium, an essential bone mineral*
• 2,000 IU Vitamin D3 to help your body absorb calcium*
• 25 mcg of Vitamin K2 as MK-7 to promote utilization of calcium*
• Vegan & Non-GMO
• Doctor Formulated & Recommended
• Vanilla Scented & No Aftertaste
• Manufactured in the USA in a cGMP-adhering facility
PRIME BRAIN Triple Complex®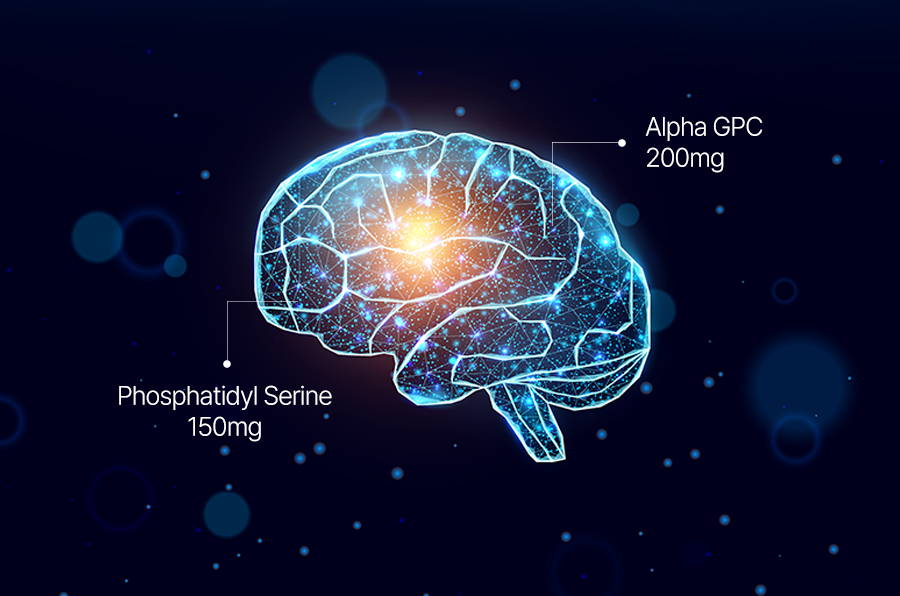 Phosphatidly Serine & Alpha GPC, which are known as the best ingredients related to brain health worldwide, are composed of an optimal combination. Prime complex will lead you to the more brighter daily lives.*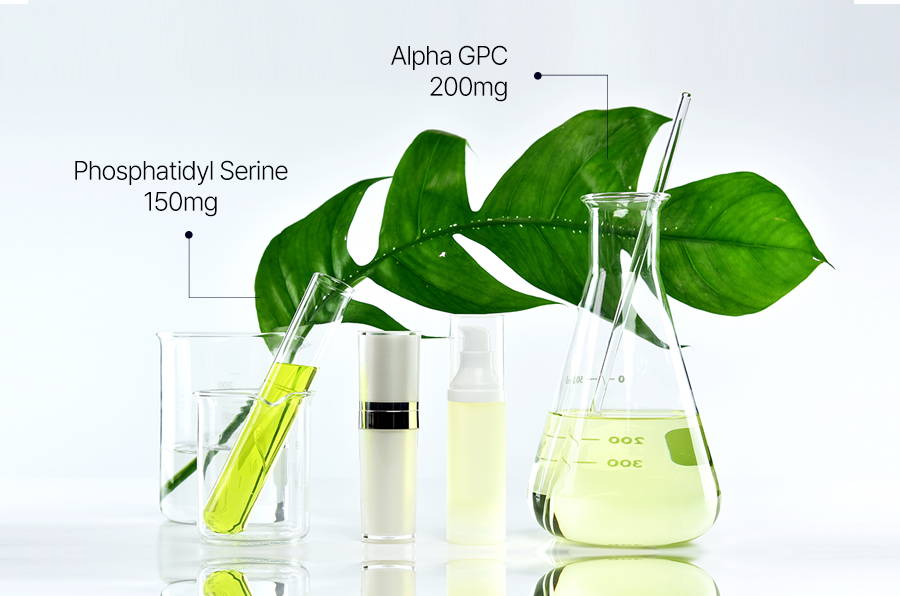 It is composed of natural ingredients containing Ginkgo leaf extract, which is full of antioxidants and removes free radicals, and Soy lethin powder which is known as strong emulsifire. All the ingredients are 100% natural.*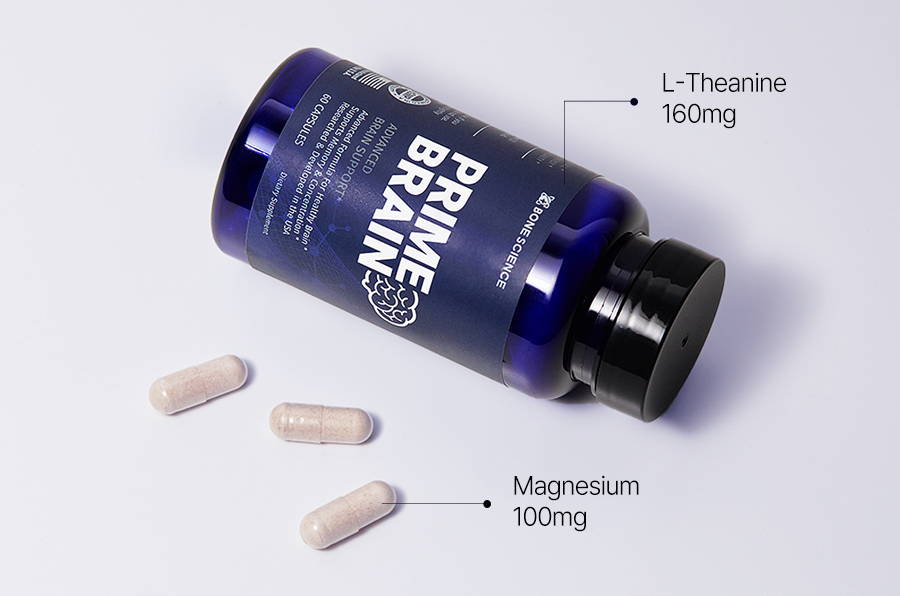 The combination of Magnesium, which maintains a stable body condition by reducing the secretion of neurotransmitter acetylcholine, and L-thenine, which is rich in amino acids provides an energetic and comfortable day.*
Vitamin D (as Cholecalciferol)
Vitamin B12 (as Cyanocobalamin)
Magnesium (as Magnesium Oxide)
Alpha GPC (Glycerylphosphoryl Choline)
† Daily Value not established.

Other ingredients: Hypromellose (capsule), Maltodextrin, Microcrystalline Cellulose, Magnesium Sterate.
Contains: Soy
** USAGE: As a health supplement, take two (2) capsules daily with a galss of liquid. Must be taken daily.
** WARNINGS: Do not exceed recommended dose. If you are pregnant or breastfeeding, do not use. Keep out of reach of children and tightly closed. Store in a cool, dry place.
Vitamin C (as Ascorbic Acid)
Vitamin D (as Cholecalciferol) (2000 IU)
Vitamin E
(as Dl-Alpha Tocopherol Acetate) (30 IU)
Vitamin B6 (as Pyridoxine HCl)
Vitamin B12
(as Cyanocobalamin)
Calcium
(as Calcium Carbonate)
L-Arginine (as L-Arginine HCl)
L-Ornithine (as L-Ornithine HCl)
Magnesium
(as Magnesium Oxide)
** Prime Height USAGE : As a health supplement, take three(6) capsules every morning with a glass of water
** † Daily Value not established
** Prime Height USAGE :
As a health supplement, take four (4) capsules
daily with a glass of liquid and preferably with a meal.
** † Daily Value not established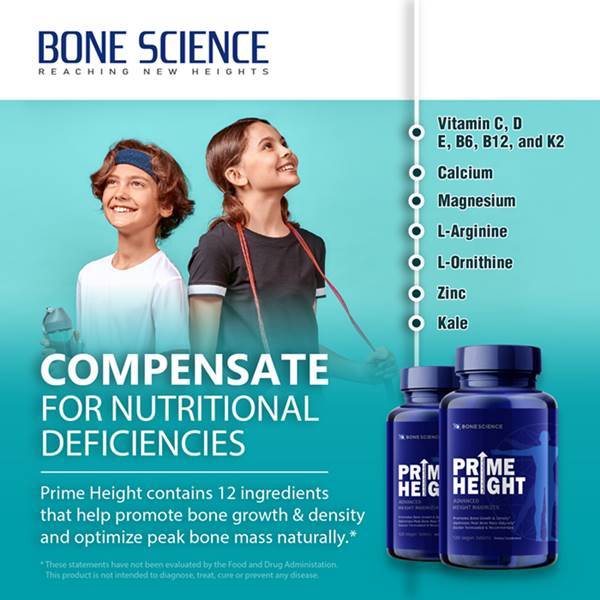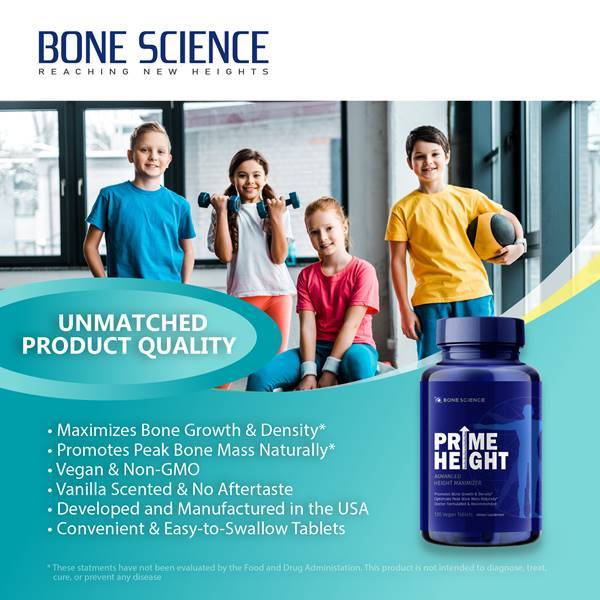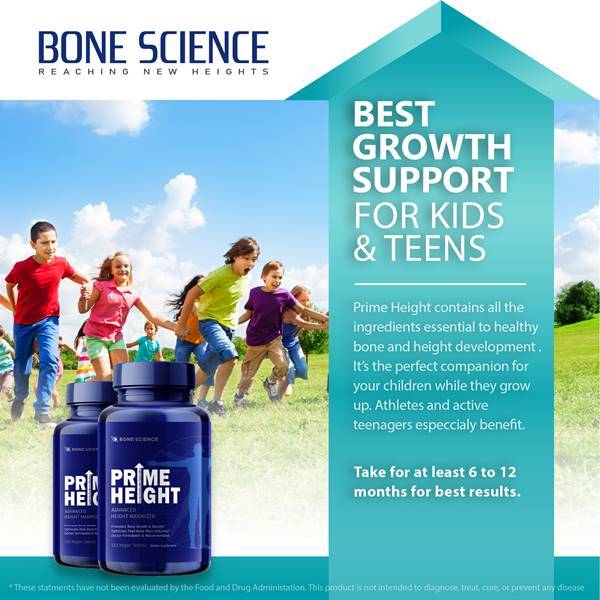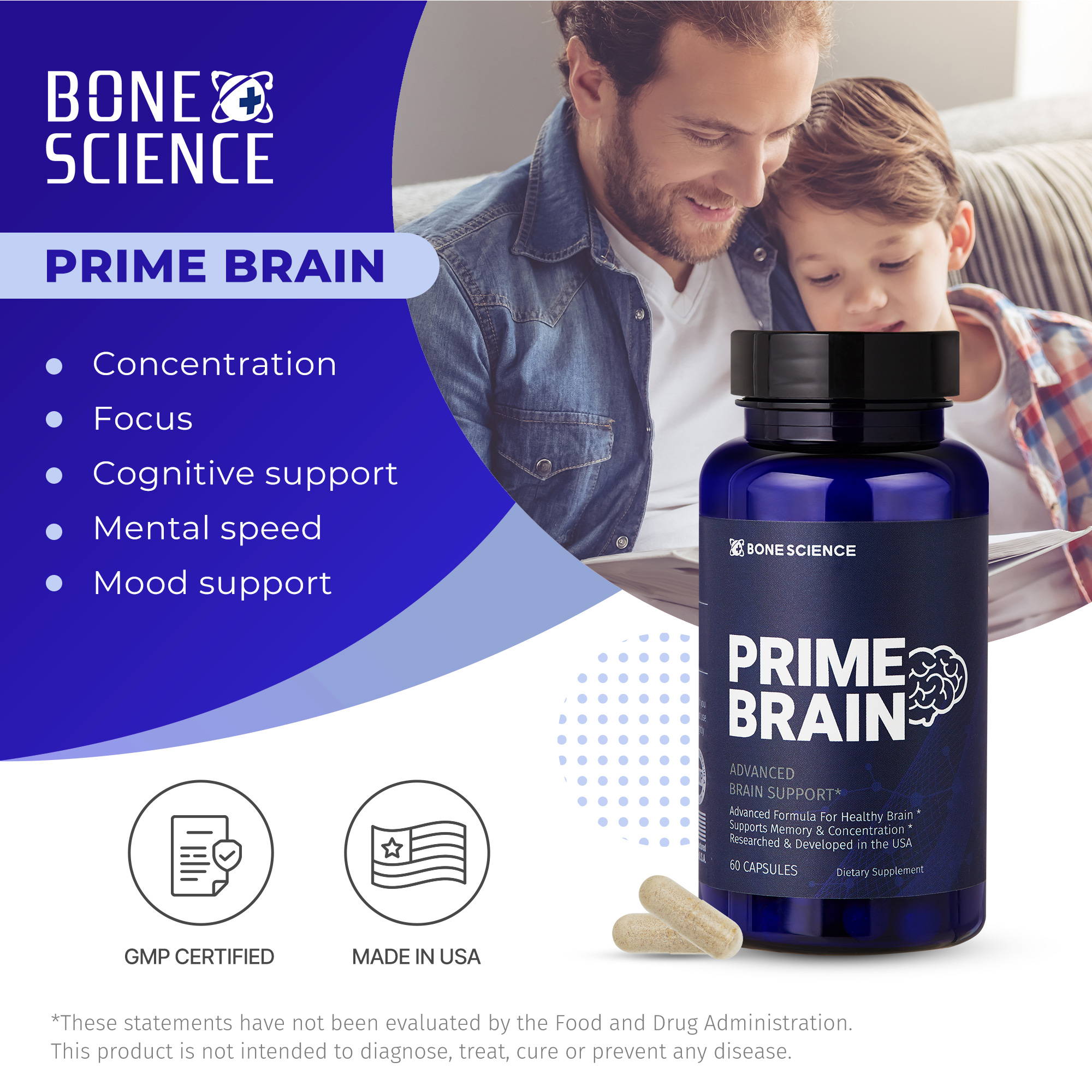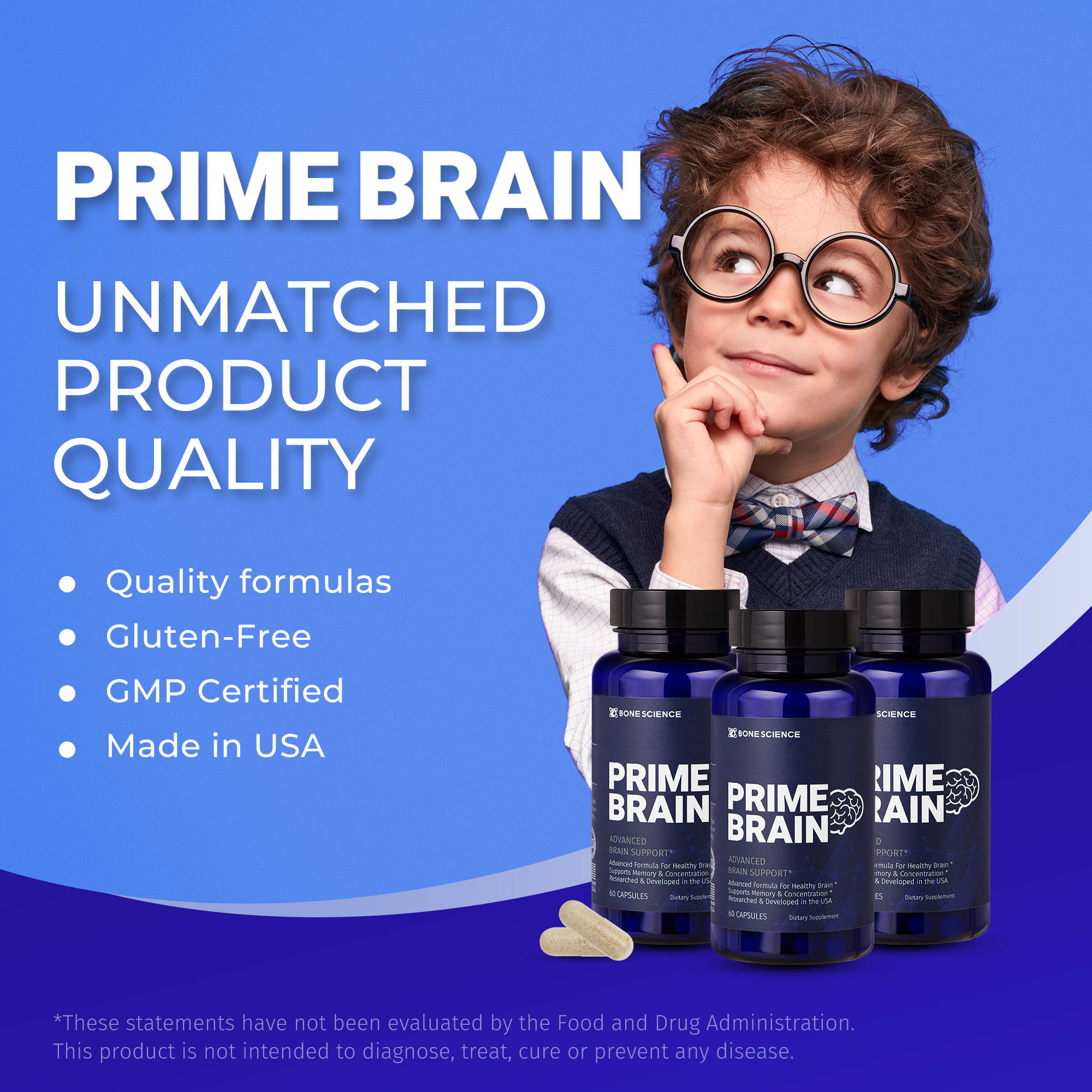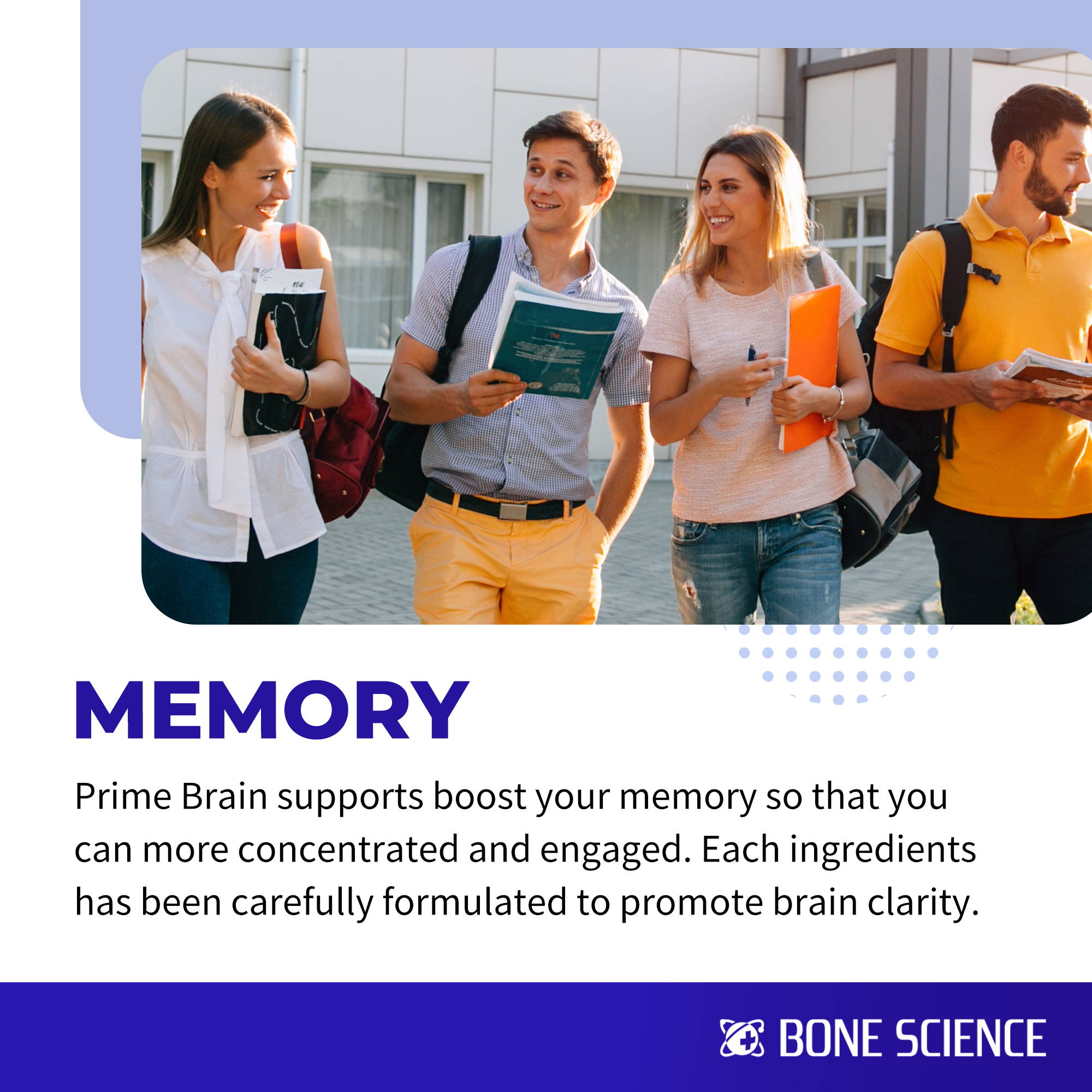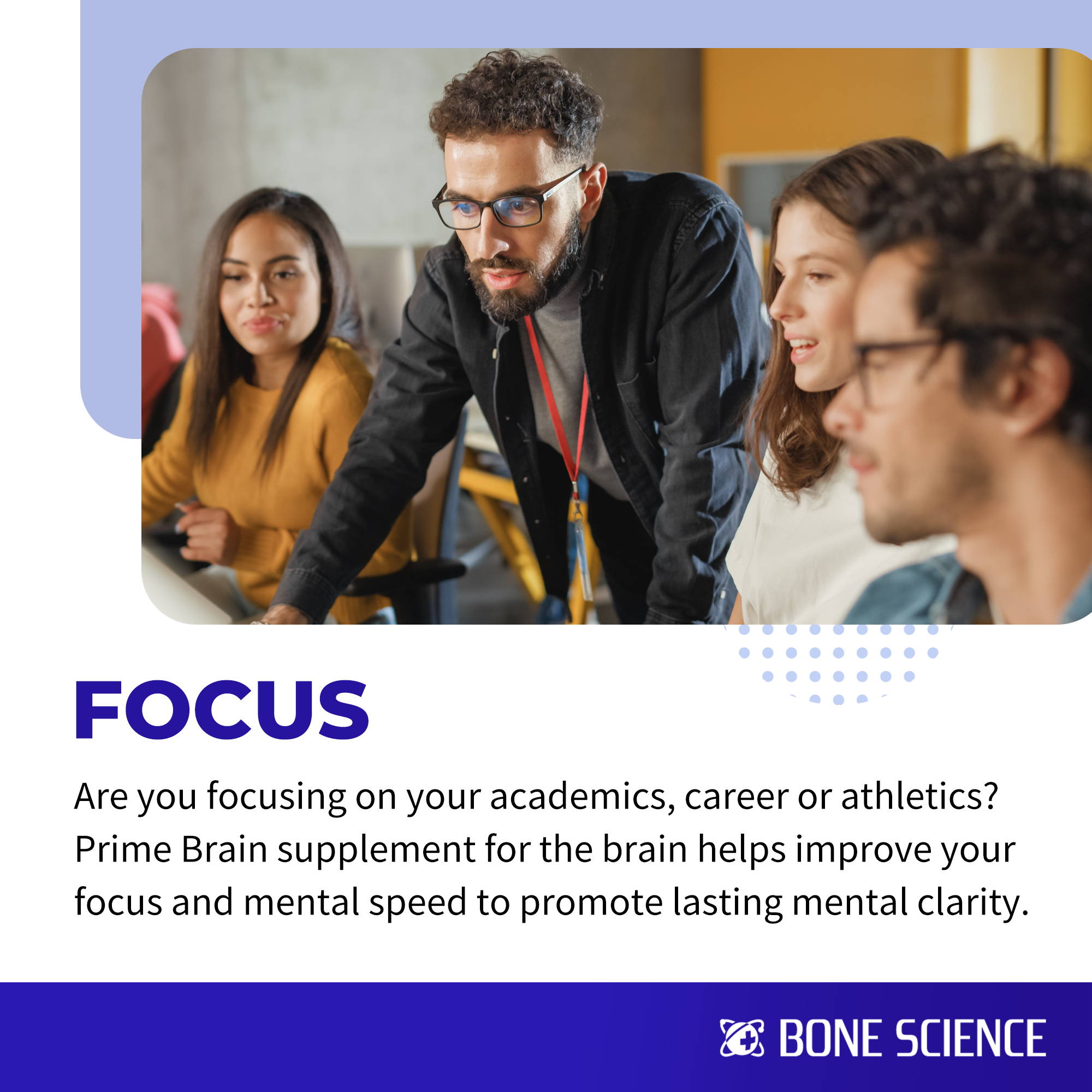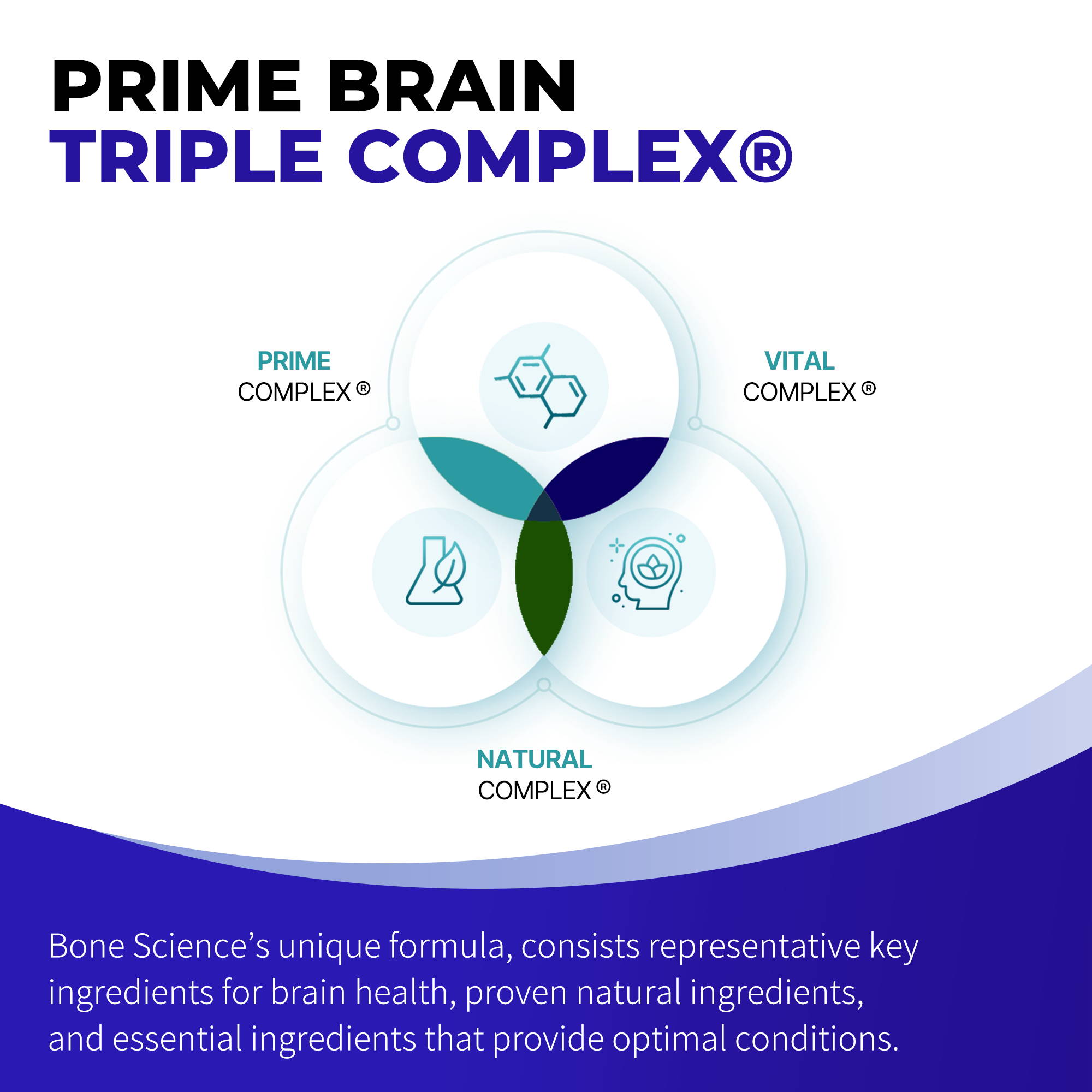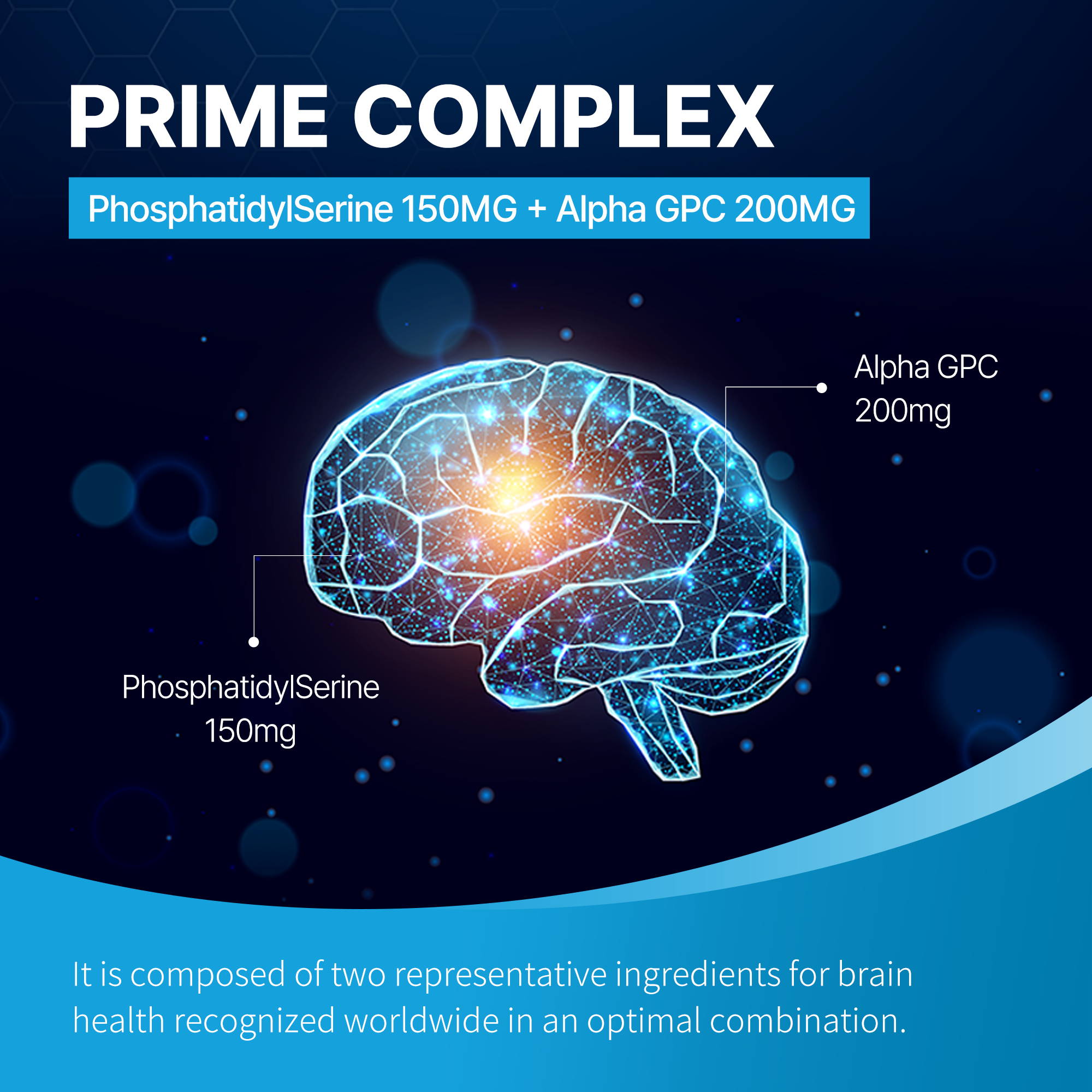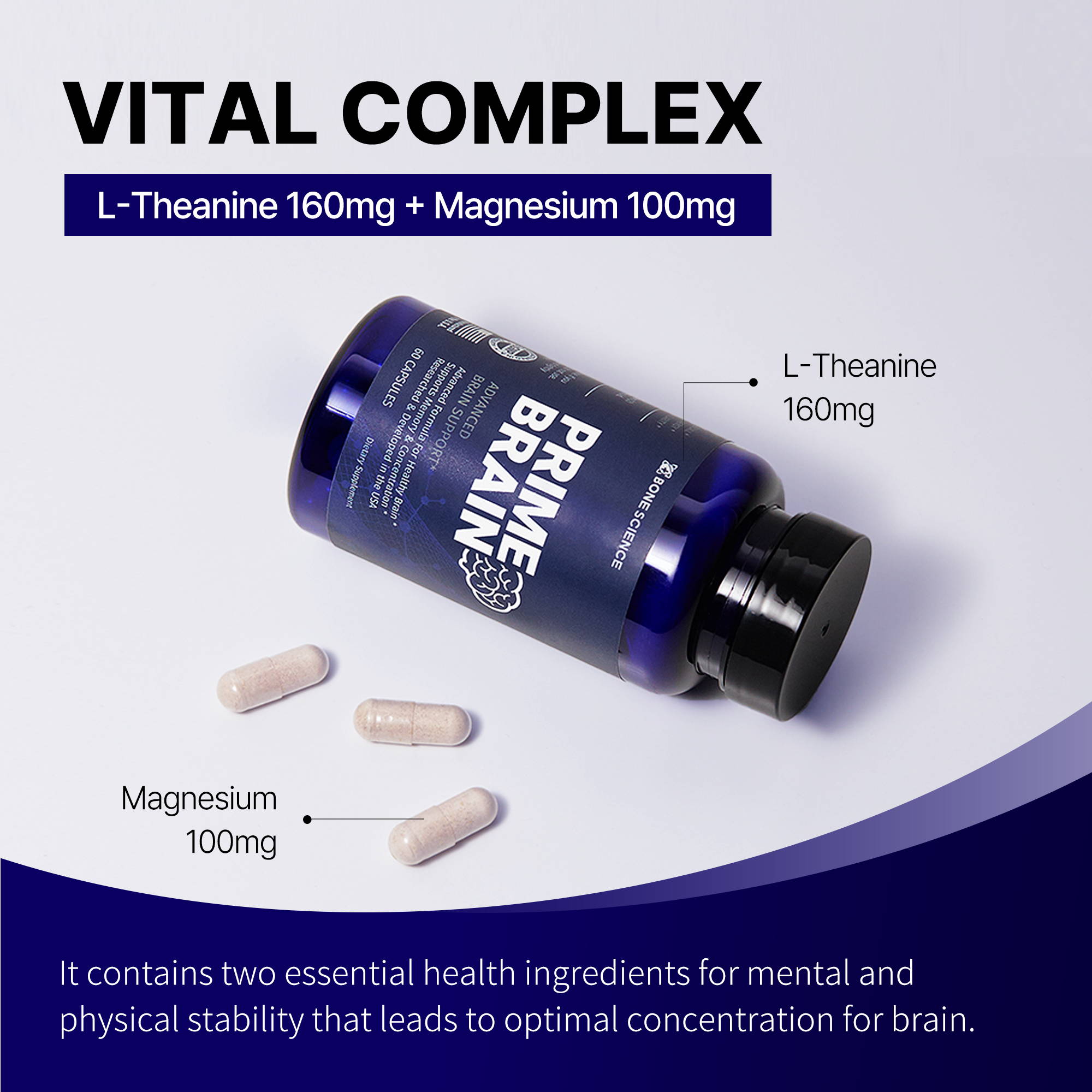 Our comprehensive brain health supplement is a fast and easy way to enhance performance using our unique formula with a variety of ingredients for brain health.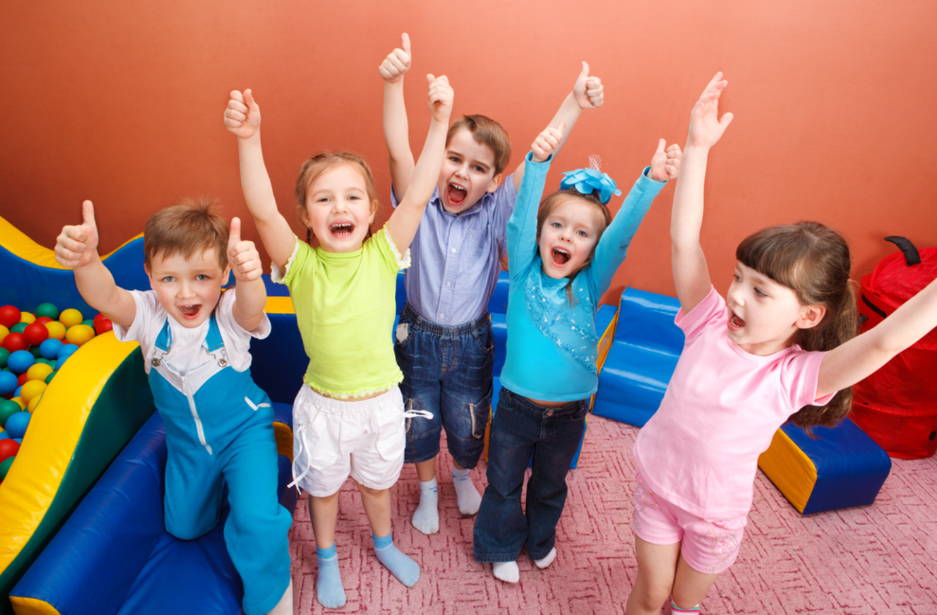 Prime Brain focused on the brain health of kids & teens more than any other product. It improves concentration and provides psychological stability so that they can deed dive in the learning as much as possible.*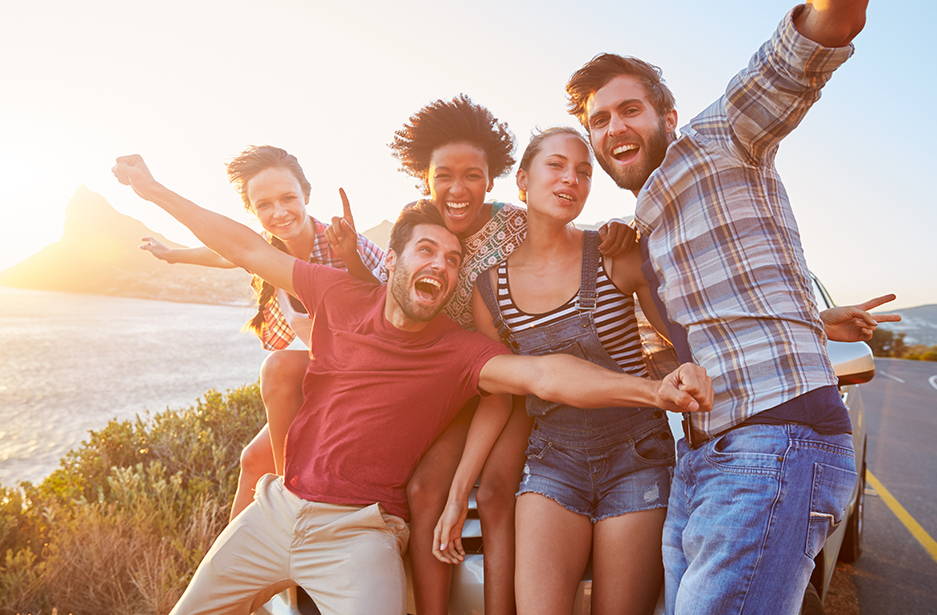 The older you get, the more important it is to take care of your brain health. Since a clear mind makes a healthy body, Prime Brain is an essential product for the adults as well.*
Our research team is committed to gaining new insights into osteology (the study of bones) to promote your bone health and wellbeing.
We use our knowledge to develop scientifically sound products that our customers can trust.

Turn Possibility to reality.
Science-Backed Formulations

Carrying out extensive research and keeping up-to-date with the latest scientific findings is our key to develop superior formulations.
Best Growth Support for Kids & Teenagers*
Our products contain essential ingredients for a healthy bone and height development of kids from 10 years and teenagers.*
Fighting Aging Effects
We are dedicated to create formulations that delay and restrict the extent of adult's bone density decrease.*
Unmatched Product Quality
Only 100% natural ingredients that contain no soy, no gluten, no GMOs, no maltodextrin, and no artificial flavors, colors, or preservatives.
Product Safety
All of our products are manufactured in the US in an FDA and NSF cGMP registered facility.