Advanced Anti Aging Formula*
Support NAD+ & Cellular Health*
Researched & Developed in the USA
Advanced Formulation for Bone Growth and Health*
Contains All Essential Nutrients for Proficient Bone Support*
Enhance your energy and DNA repair
NAD+ is a key component for the biological processes that make life healthier.
But NAD+ levels decline we age, that's why we need NAD+ supplements.
With Prime NMN, you can daily boost your cellular NAD+ which leads many positive effects.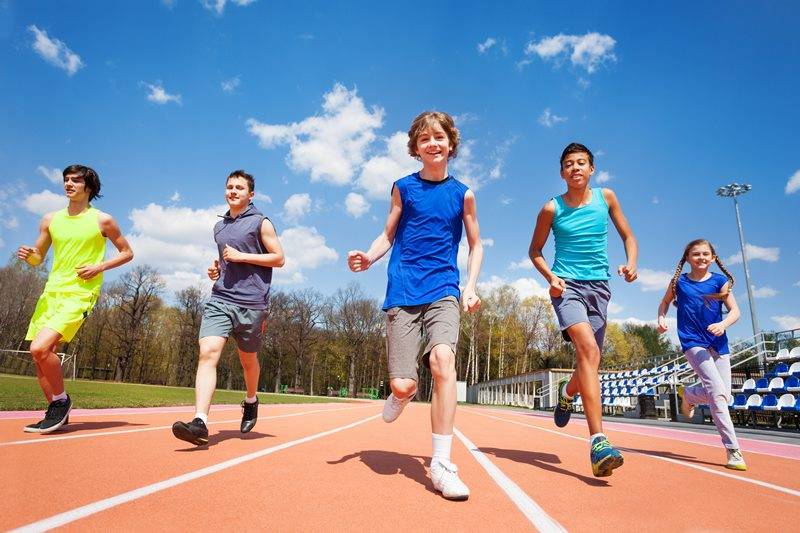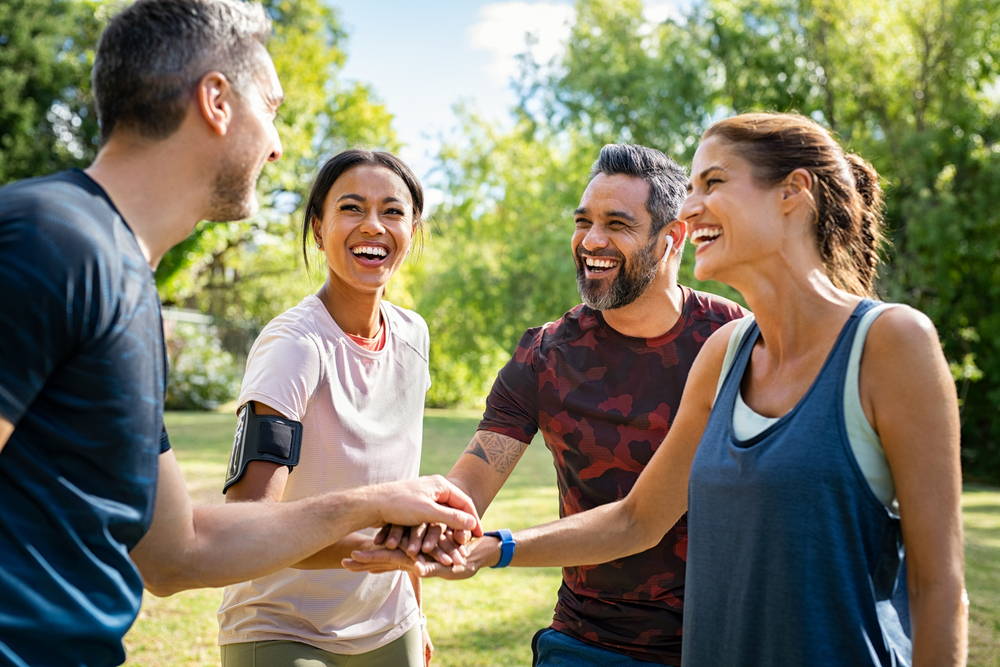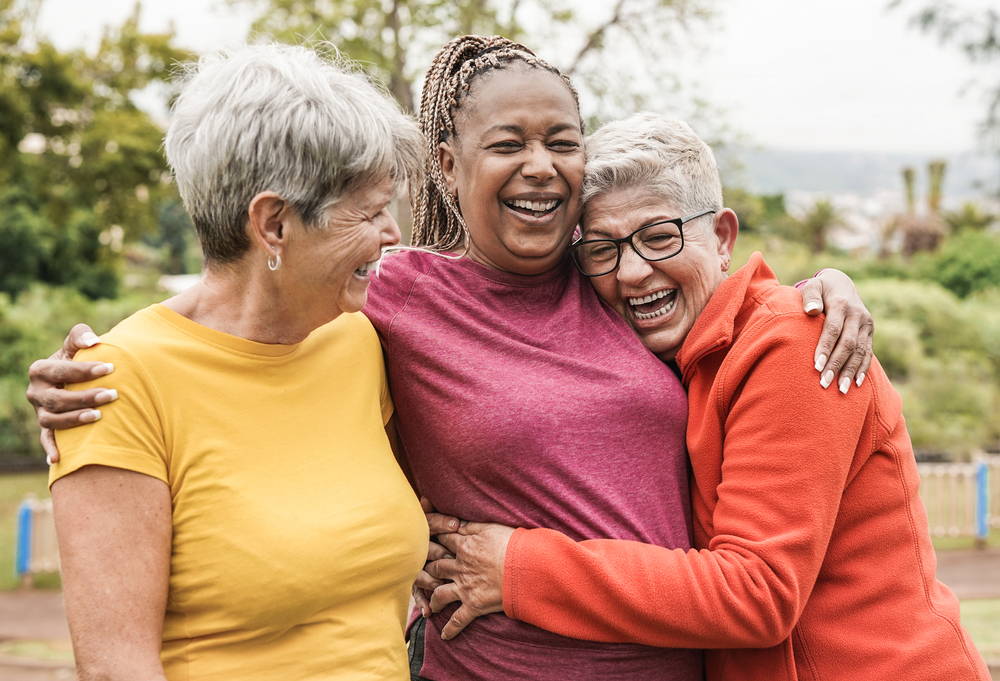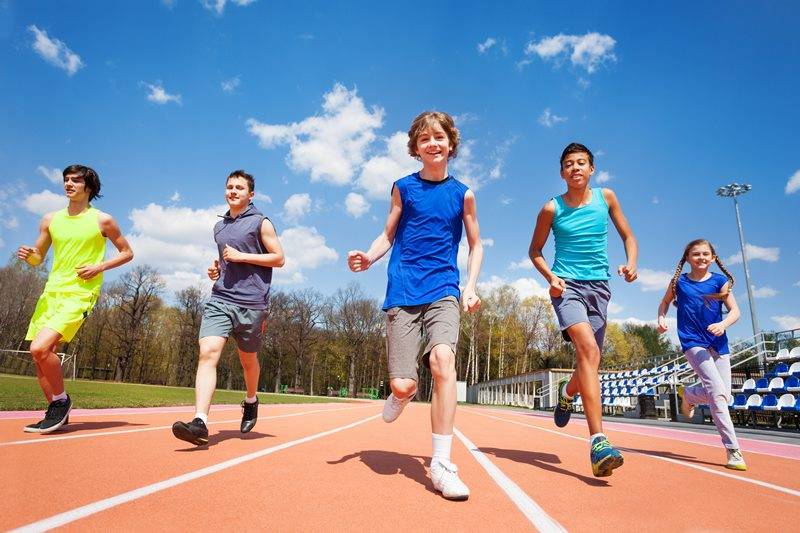 Prime Height is a comprehensive bone health product with calcium, magnesium, and vitamin K. It also provides the amino acids L-Arginine and L-Ornithine for healthy and balanced bone development.*

NAD+ declines as you age, by as much as 65% between age 30 and 70.
Recent studies have verified there are tremendous health benefits to boosting NAD+.
You will gain Energy, DNA repair and Immune system with our Prime NMN.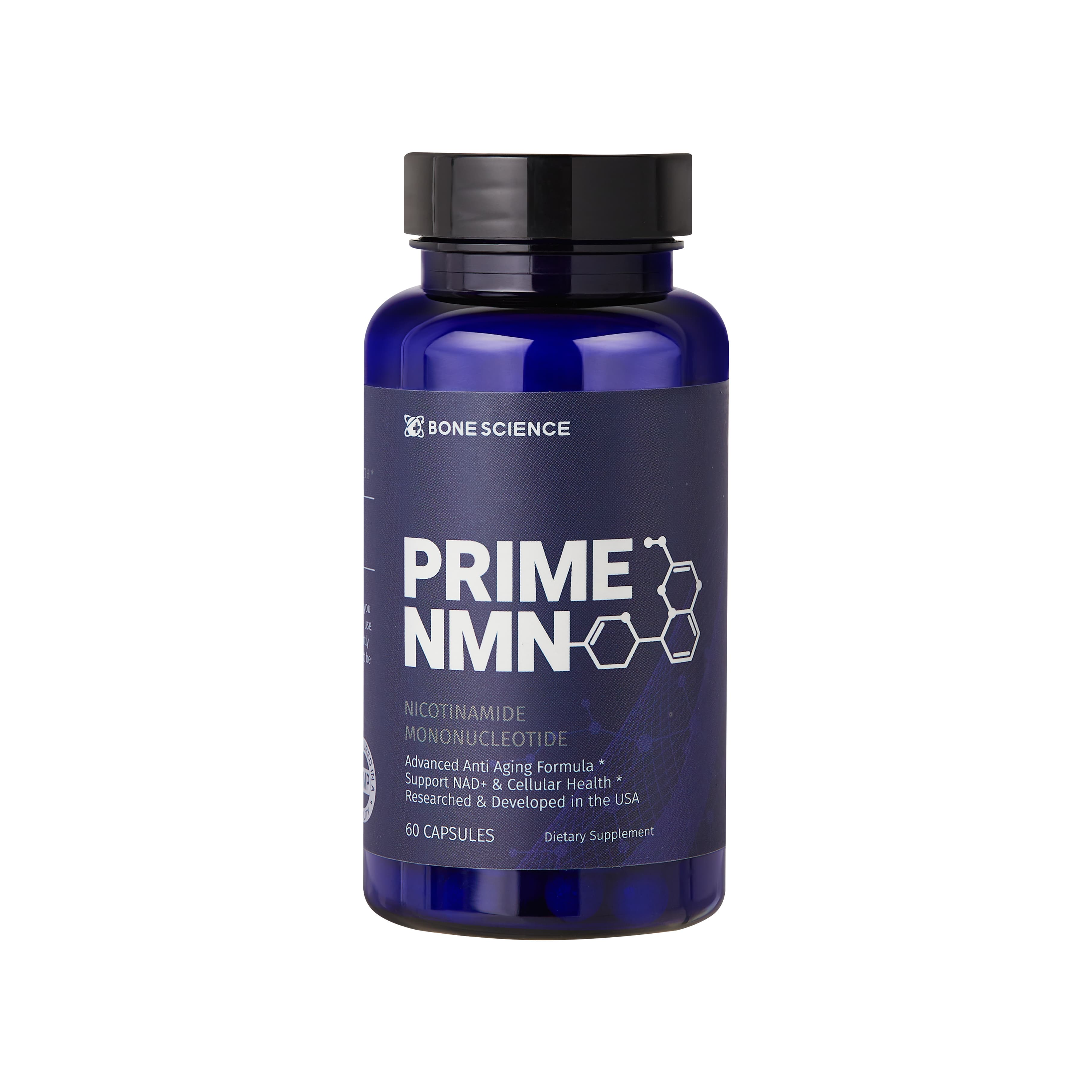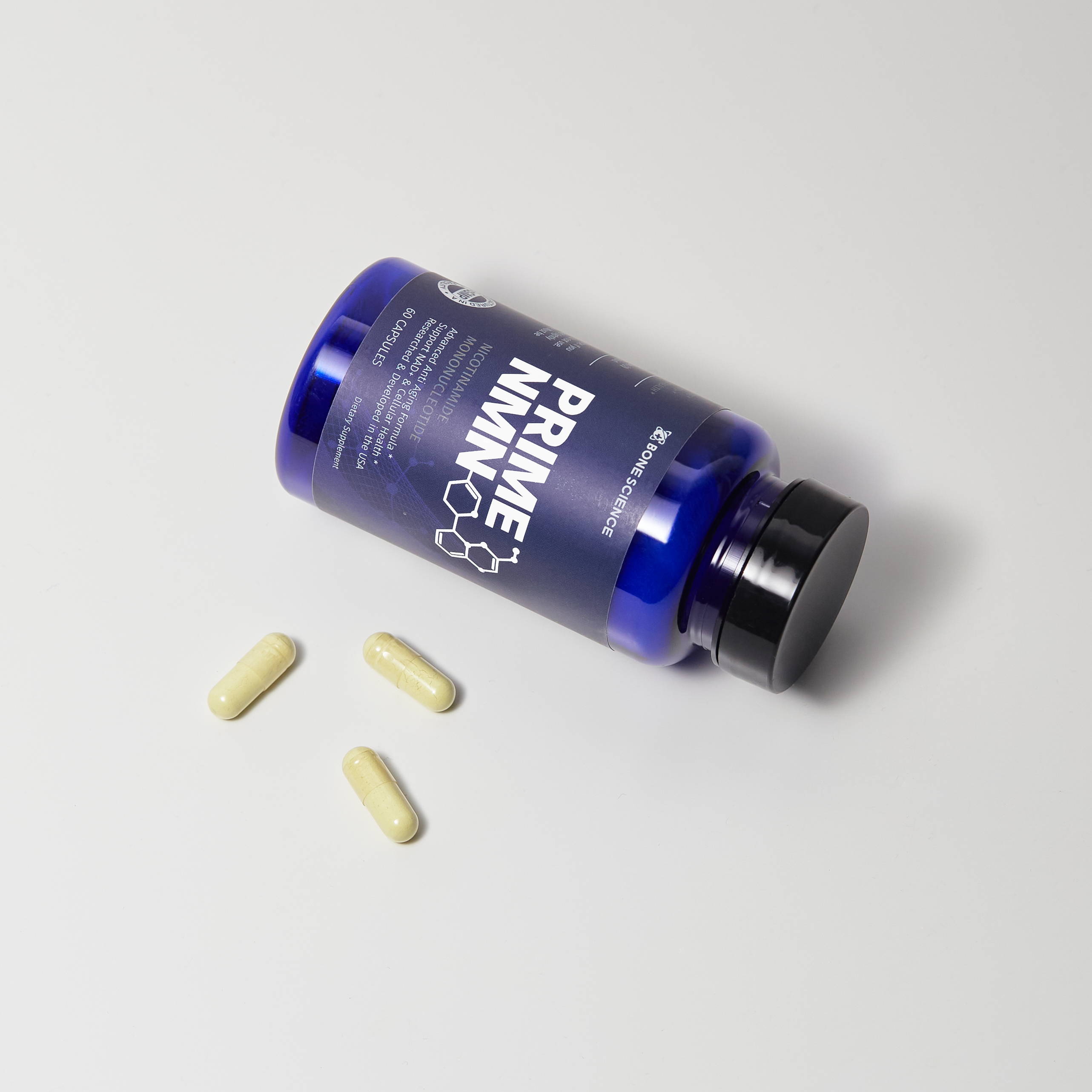 What is NAD? Nicotinamide Adenine Dinucleotide, or NAD+, is a coenzyme found in all living cells. It is a very important component for maintaining mental and body wellness throughout aging. Recent studies have shown there are various health benefits to boosting NAD+. But the level of NAD+ decline as we age, that's why we need NAD+ supplements.
Consuming NAD+ daily by Prime NMN is the safest and most effective way to increase your NAD+. It also supports you fight and overcome the stressors that wear you out everyday.*
Key features of Prime NMN
- Anti-aging *
- Supports cellular energy and repair *
- Immune health *
- Supports heart health *
- Manage and fight back stressors *
10 Prime Height Benefits:


• Promotes Bone Growth & Density*
• Optimizes Peak Bone Mass Naturally*
• Boosts Energy & Vitality*
• 1,250 mg calcium, an essential bone mineral*
• 2,000 IU Vitamin D3 to help your body absorb calcium*
• 25 mcg of Vitamin K2 as MK-7 to promote utilization of calcium*
• Vegan & Non-GMO
• Doctor Formulated & Recommended
• Vanilla Scented & No Aftertaste
• Manufactured in the USA in a cGMP-adhering facility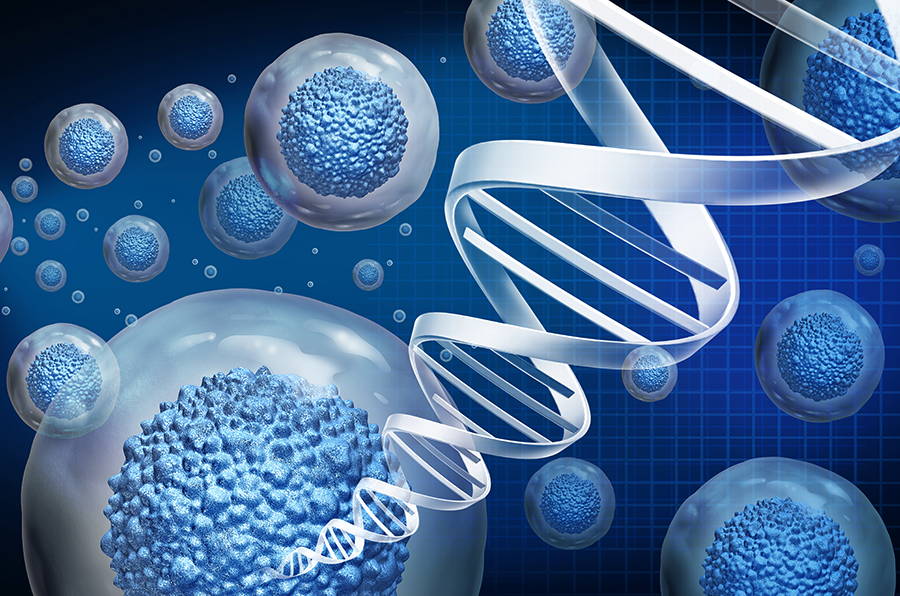 It contains 500mg of NMN, a proven maximum daily intake emphasized by Dr. David Sinclair, a graduate of Harvard Medical School, who is most renowned in the field of aging and genetics. It is composed of NMN with highest purity.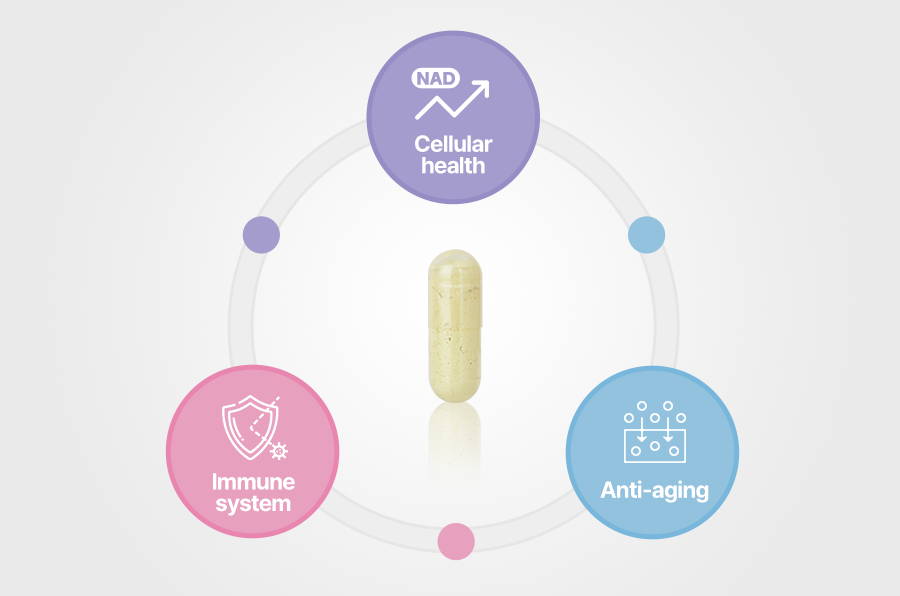 Perfect Blend of Ingredients
Prime NMN has very unique formula since it is combined with Quercetin and Bioperine. Quercetin is a powerful antioxidant effective for anti-aging and Bioperine accelerates the absorption of nutrients.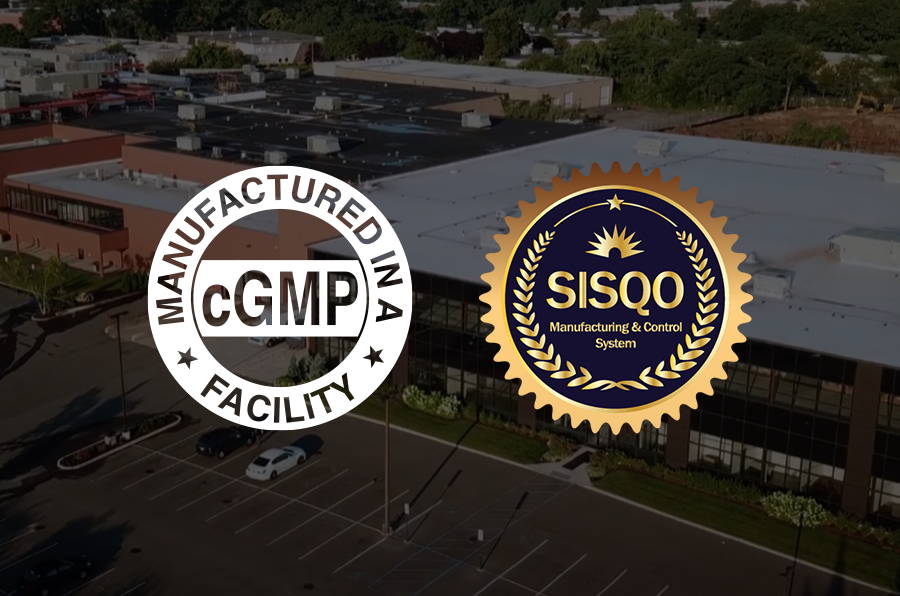 Prime NMN is manufactured in a premier US facility with multiple certifications including cGMP. In addition, safety has been proven once again by passing the strict quality verification system SISQO.
† Daily Value not established.

Other ingredients: Microcrystalline Cellulose, Magnesium Stearate, Silicon Dioxide.
Contains: Soy
** USAGE: As a health supplement, take two (2) capsules daily with a glass of liquid.
** WARNINGS: Do not exceed recommended dose. If you are pregnant or breastfeeding, do not use. Keep out of reach of children and tightly closed. Store in a cool, dry place.
Vitamin C (as Ascorbic Acid)
Vitamin D (as Cholecalciferol) (2000 IU)
Vitamin E
(as Dl-Alpha Tocopherol Acetate) (30 IU)
Vitamin B6 (as Pyridoxine HCl)
Vitamin B12
(as Cyanocobalamin)
Calcium
(as Calcium Carbonate)
L-Arginine (as L-Arginine HCl)
L-Ornithine (as L-Ornithine HCl)
Magnesium
(as Magnesium Oxide)
** Prime Height USAGE : As a health supplement, take three(6) capsules every morning with a glass of water
** † Daily Value not established
** Prime Height USAGE :
As a health supplement, take four (4) capsules
daily with a glass of liquid and preferably with a meal.
** † Daily Value not established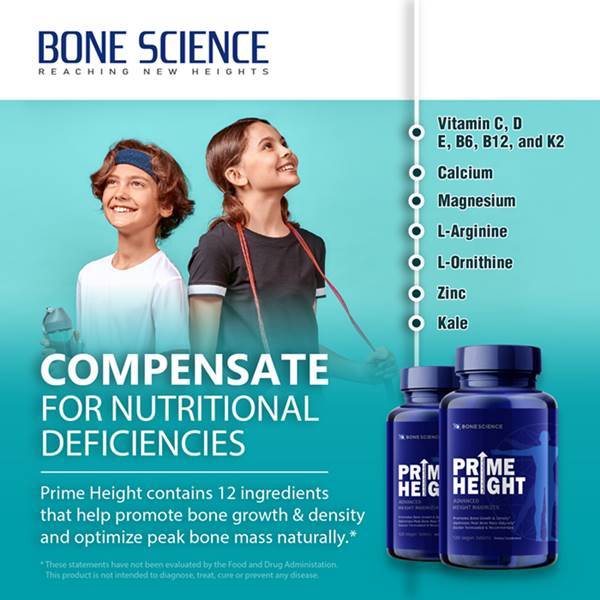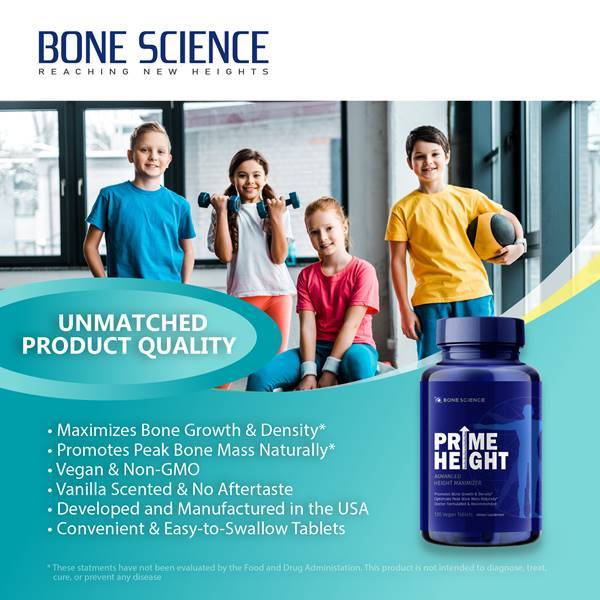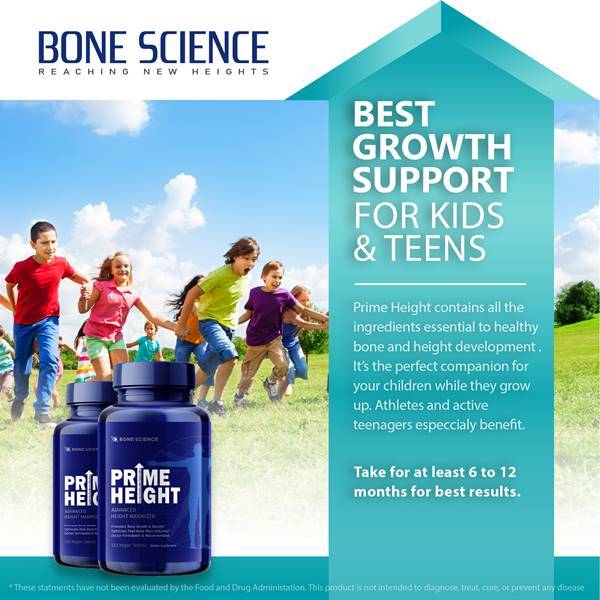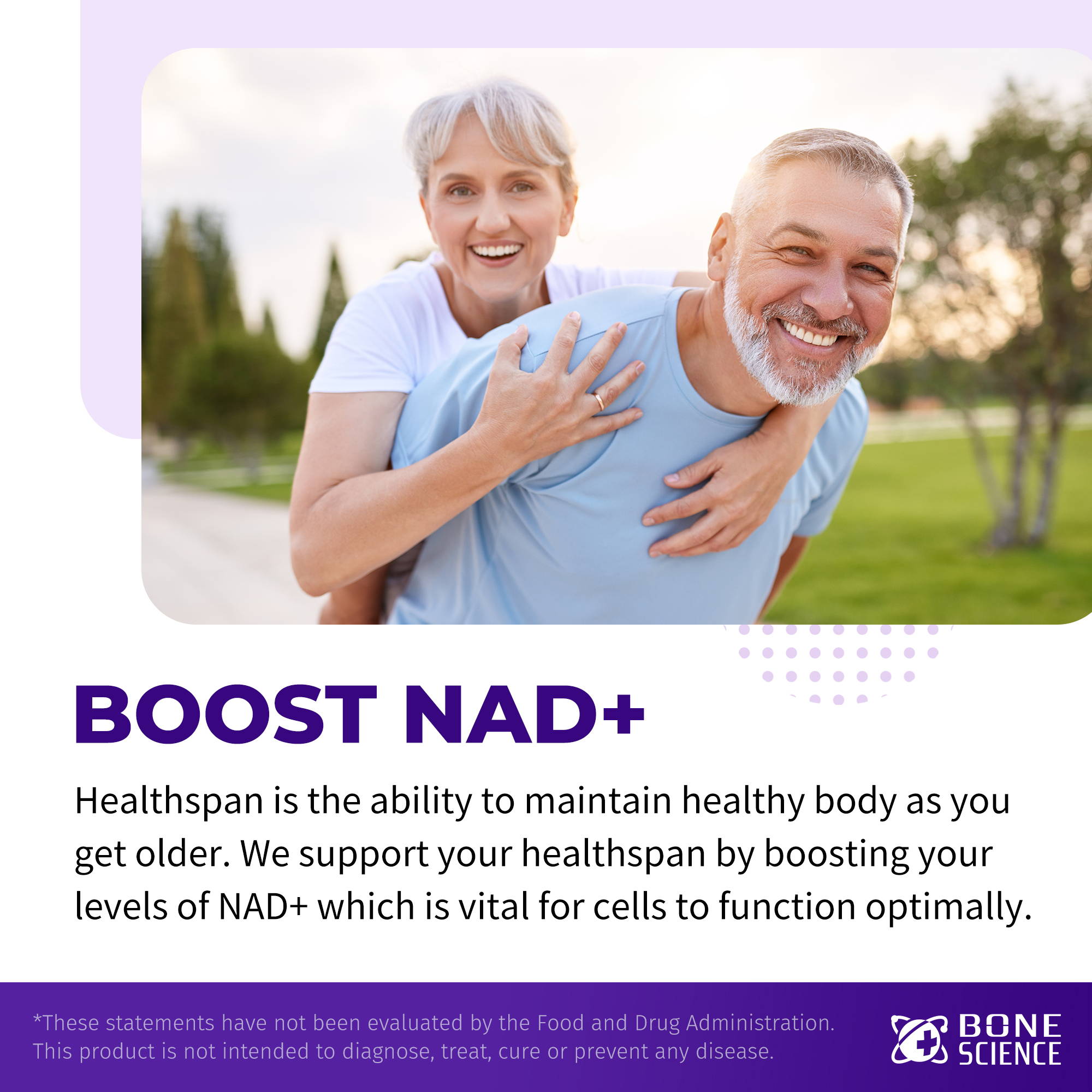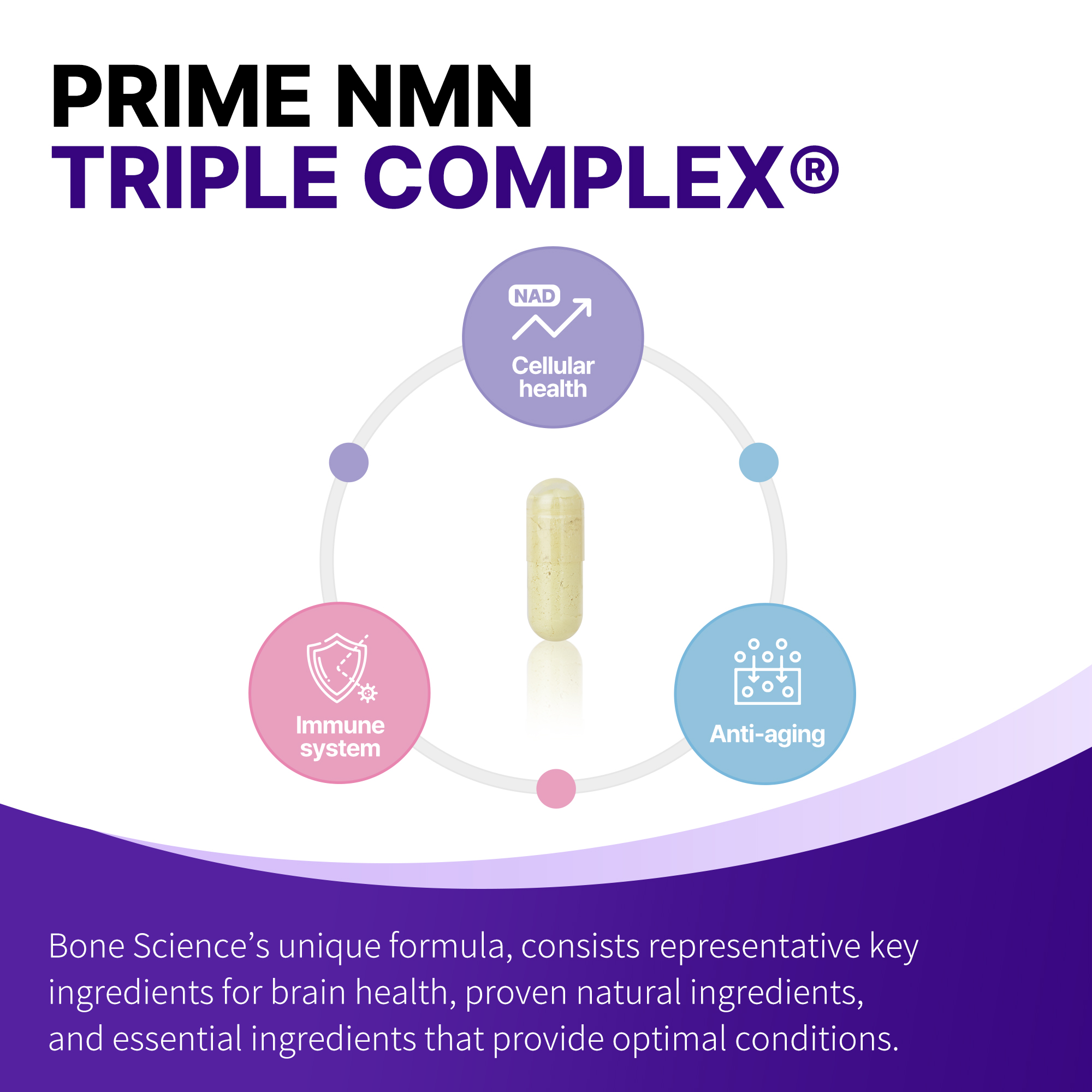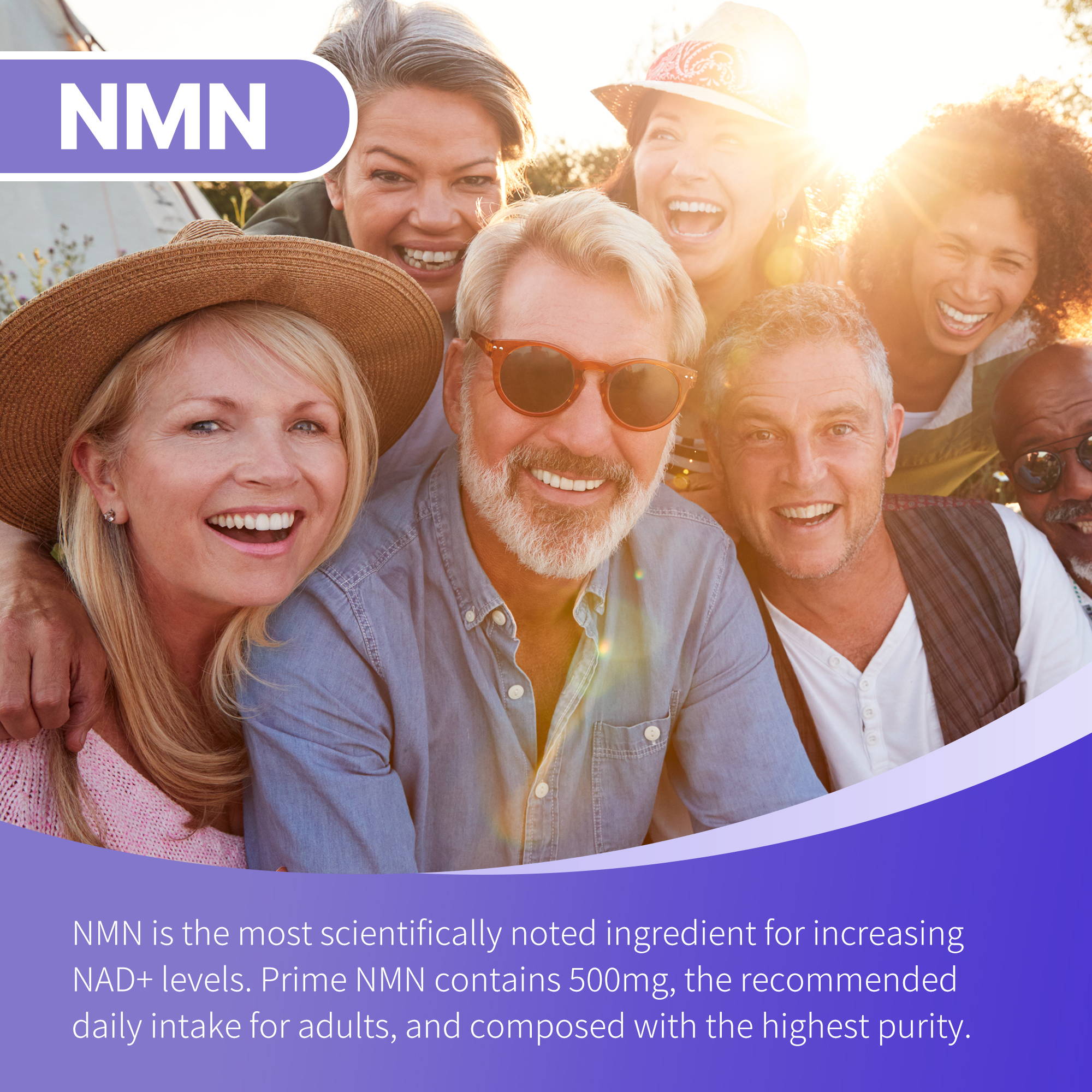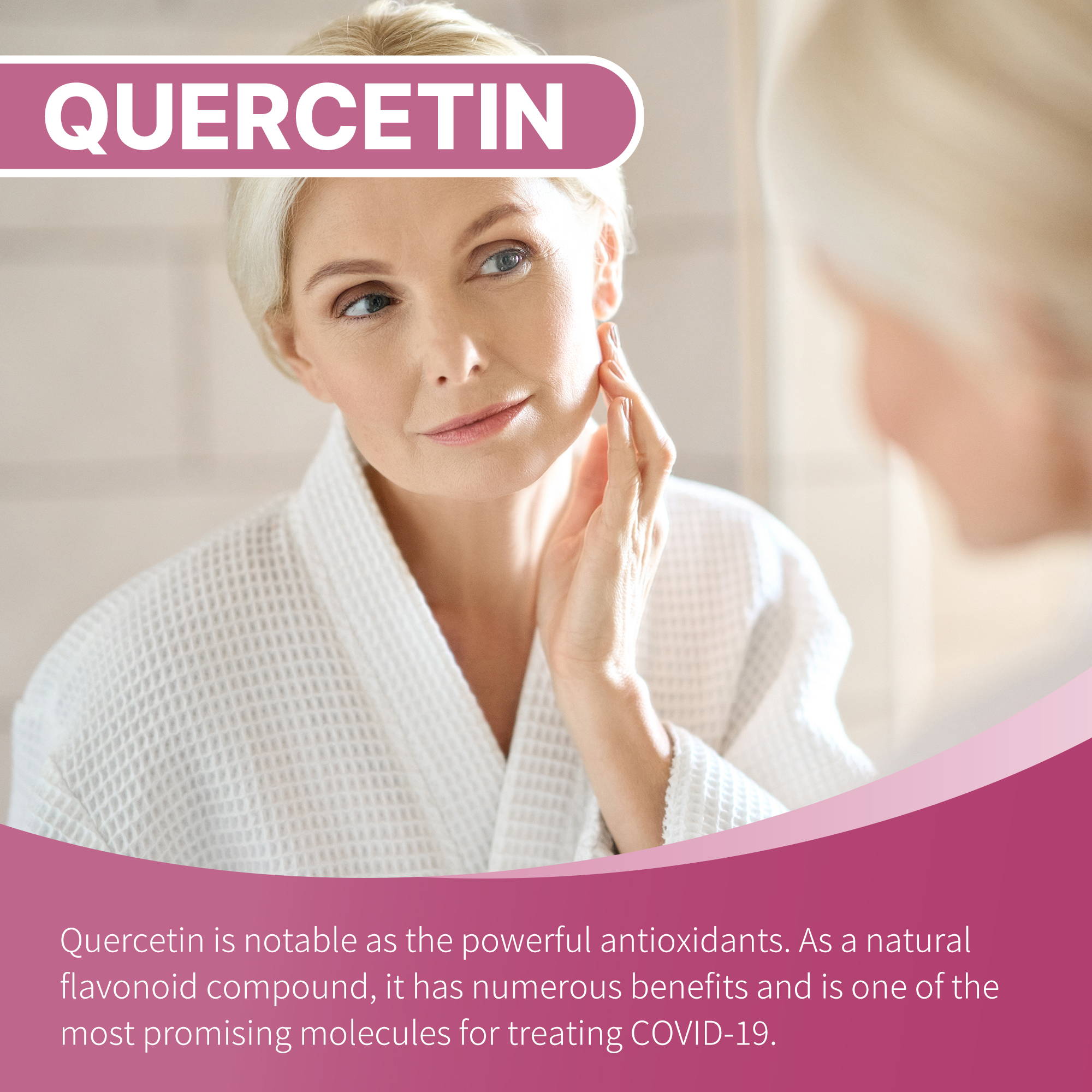 Our comprehensive cellular health supplement is a fast and easy way to enhance performance using our unique formula with a variety of ingredients for cellular health.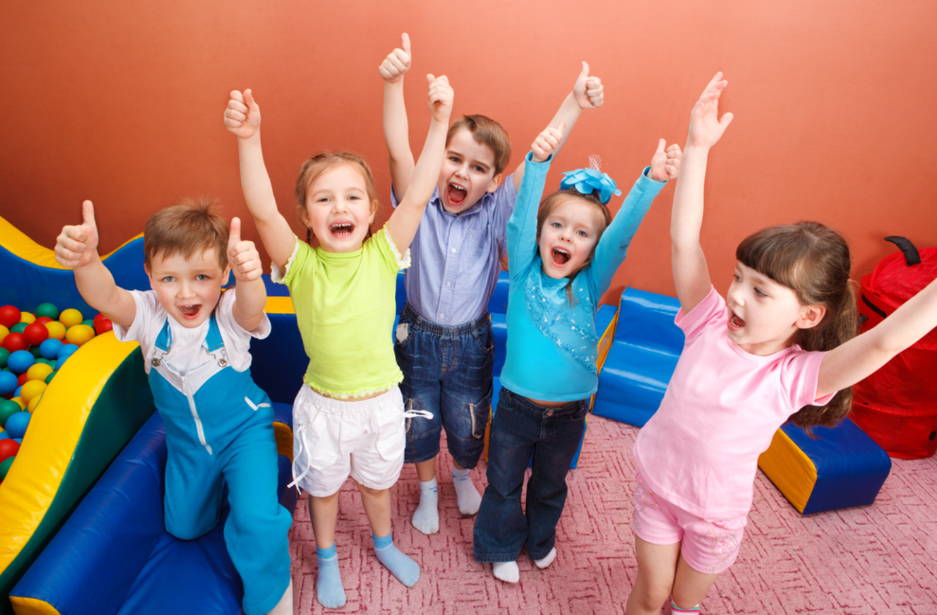 Due to the development of science and technology, the average life cycle is further increasing. In order to stay healthier for the rest of your life, more intensive care is essential. Meet Prime NMN now.*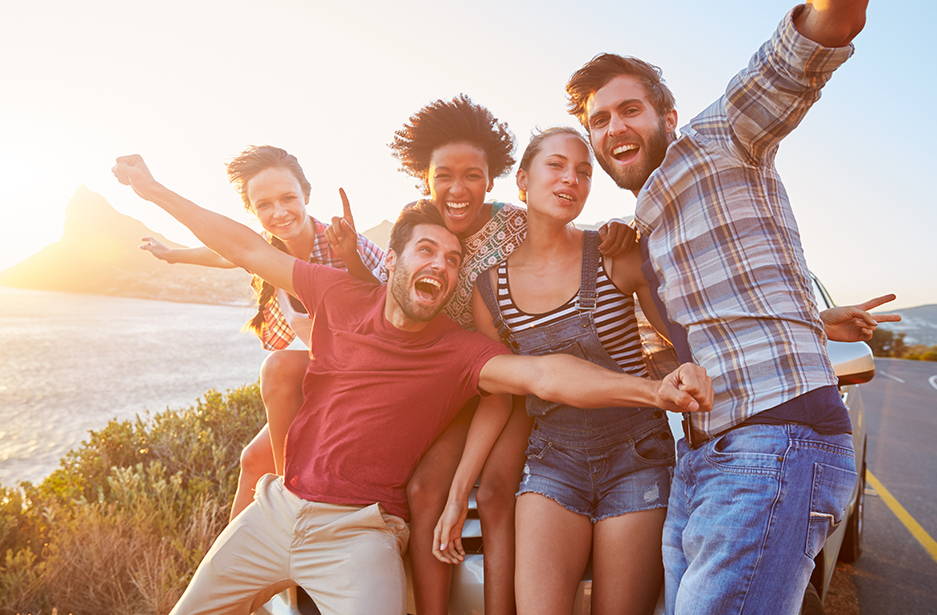 The older you get, the more important it is to take care of your cellular health. It is essential to manage in advance before aging progresses rapidly. Find your day more vibrant with Prime NMN.*
Our research team is committed to gaining new insights into osteology (the study of bones) to promote your bone health and wellbeing.
We use our knowledge to develop scientifically sound products that our customers can trust.

Turn Possibility to reality.
Science-Backed Formulations

Carrying out extensive research and keeping up-to-date with the latest scientific findings is our key to develop superior formulations.
Best Growth Support for Kids & Teenagers*
Our products contain essential ingredients for a healthy bone and height development of kids from 10 years and teenagers.*
Fighting Aging Effects
We are dedicated to create formulations that delay and restrict the extent of adult's bone density decrease.*
Unmatched Product Quality
Only 100% natural ingredients that contain no soy, no gluten, no GMOs, no maltodextrin, and no artificial flavors, colors, or preservatives.
Product Safety
All of our products are manufactured in the US in an FDA and NSF cGMP registered facility.